Purchased at a Toys for Tots fundraising event in Arlington Heights, Illinois from a winner of the raffle for this vehicle and a brand new Jeep Gladiator. I had seen this Jeep and decided I just had to have it.
It did start for some some strange reason just long enough to get it on the trailer. Just goes to show what two commercial battery jump packs and a lot of gas poured into the carburetor will do.
After getting it back to Troublemaker's Off Road Tour's Shop it of course would not start. However, we are as stubborn as they come so after an hour of working in sub freezing conditions we finally got it running for a few minutes. Long enough for a test drive but then it died and come hell or high water it was not going to restart. A close inspection revealed that it being left outside with the windows open had taken its toll. The body was badly rusted, the wheels were in terrible shape, the brakes were non-existent  the gas tank was full of crap, the floor boards were rusted through in areas, the doors wouldn't close properly, windows were off their runners, etc., etc.. Oh, and the drivers seat snapped in half.
It was in sad shape but it was a dually, and it had a Jeep CJ-V35/U type extended exhaust pipe with flapper valve which was just way to cool to not have. I never was a fan of "High Hood" Jeeps but this one just looked right.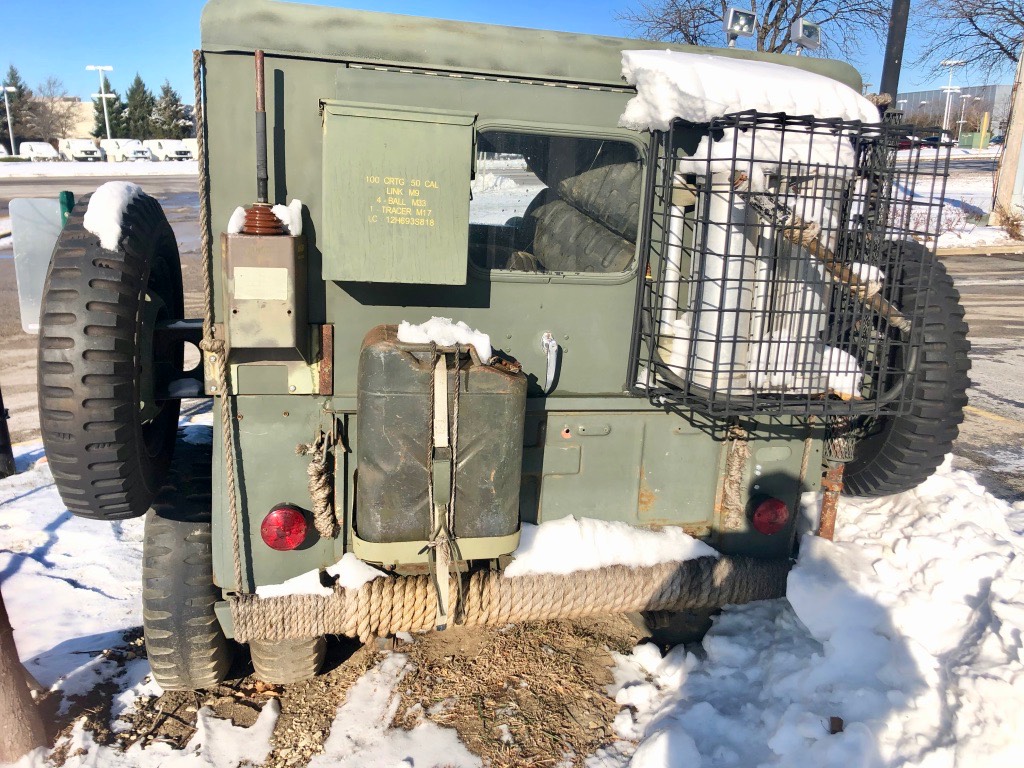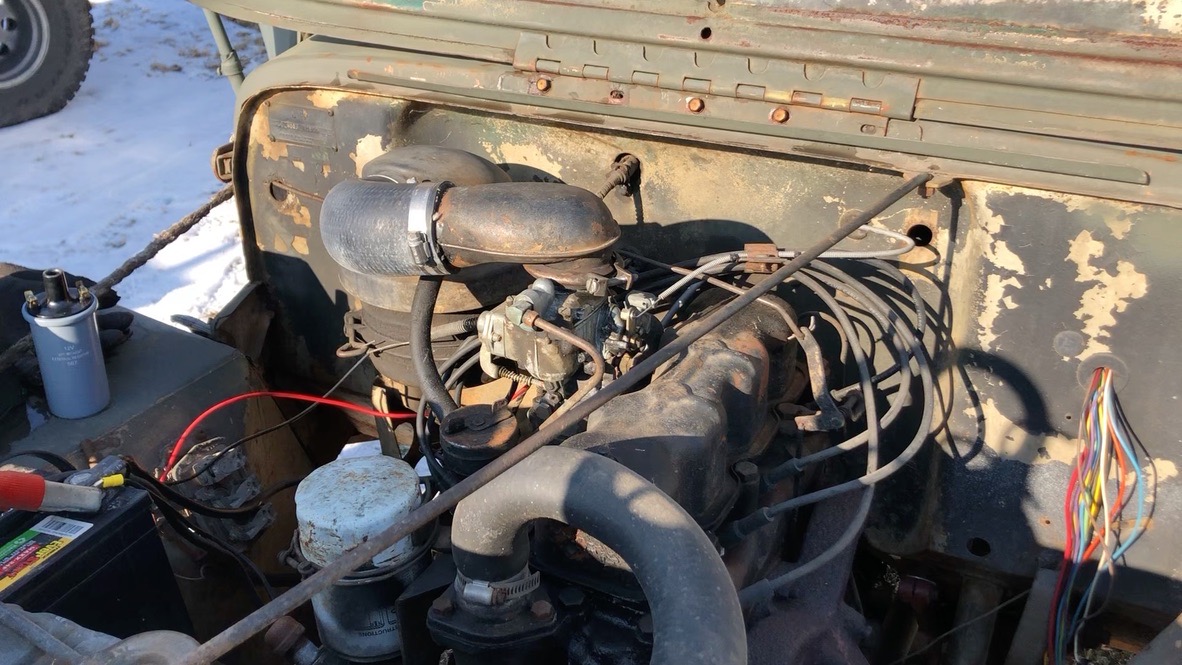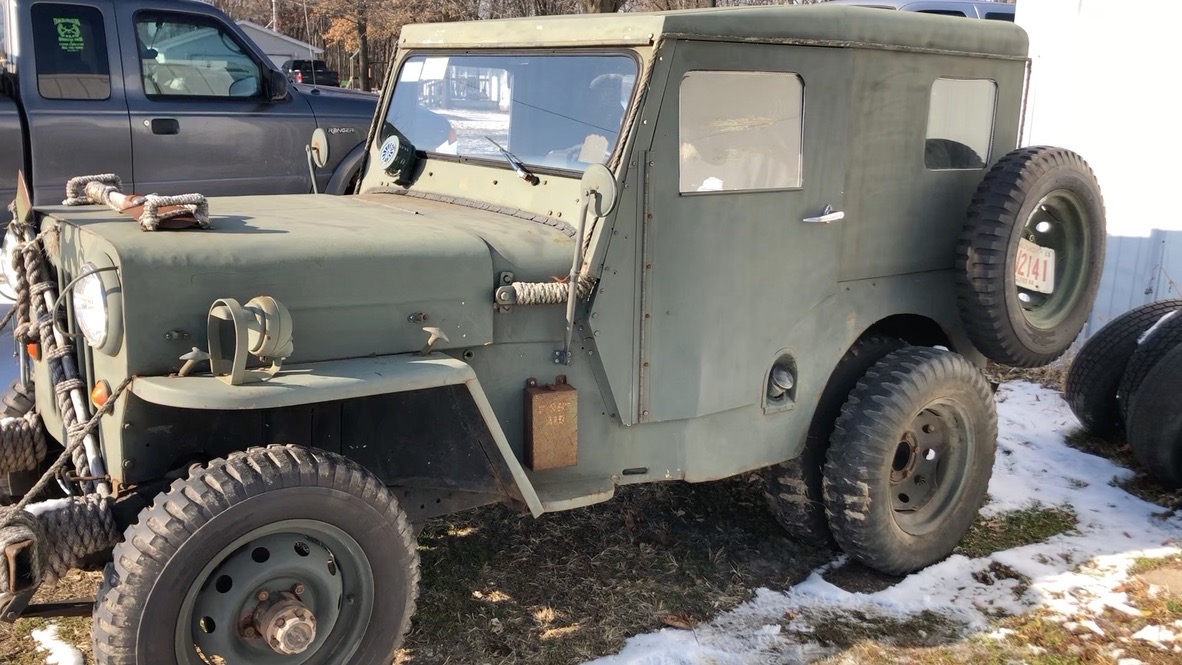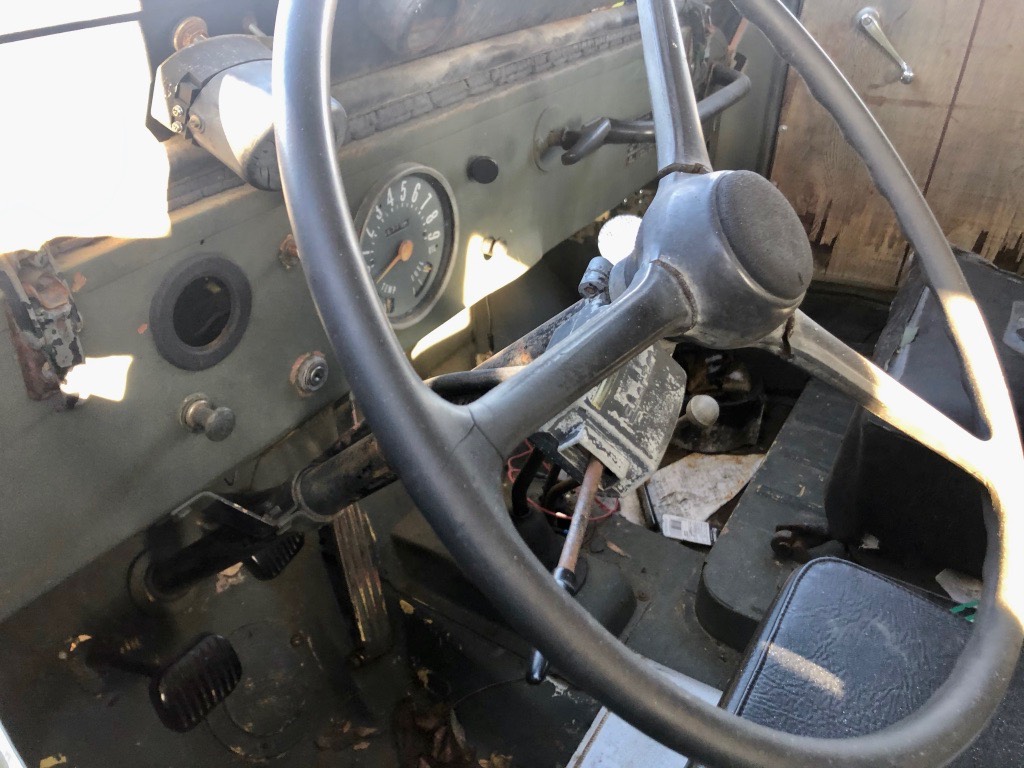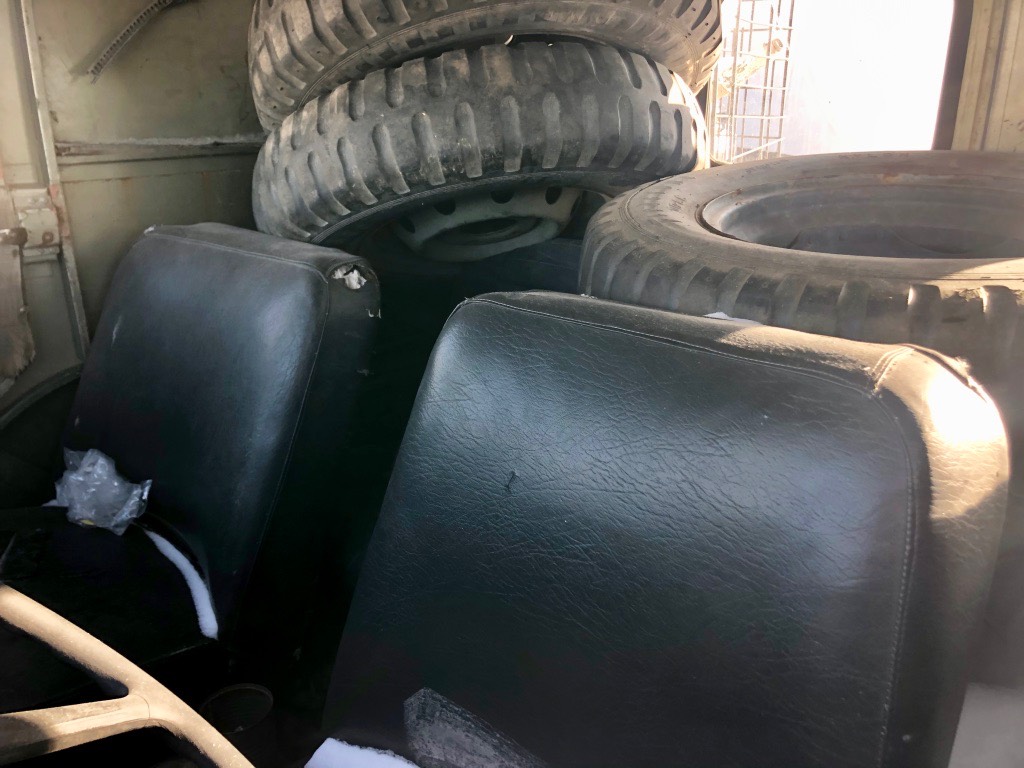 Next Page