Welcome to Jeeping Off-Road - The Mad Brit's personal web site describing his Willys MB flatfender build up, his vehicles, Jeeps, off road adventures and driveabouts.
Sadly my web design software has gone to hell with the company Sandvox / Karelia Software not answering emails or phones. I am at a loss, so I apologize for my now crappy website. Unfortunately dozens of photos and videos are now not appearing.

We just completed 951 miles on the KAT - The Kentucky Adventure Trail. A 1000 mile trail through Kentucky, Tennessee, Virginia and West Virginia. Traveling the backwoods of the Applachian Mountains. Skinny roads, rough gravel roads, and miles and miles of 4WD, 4Lo trails.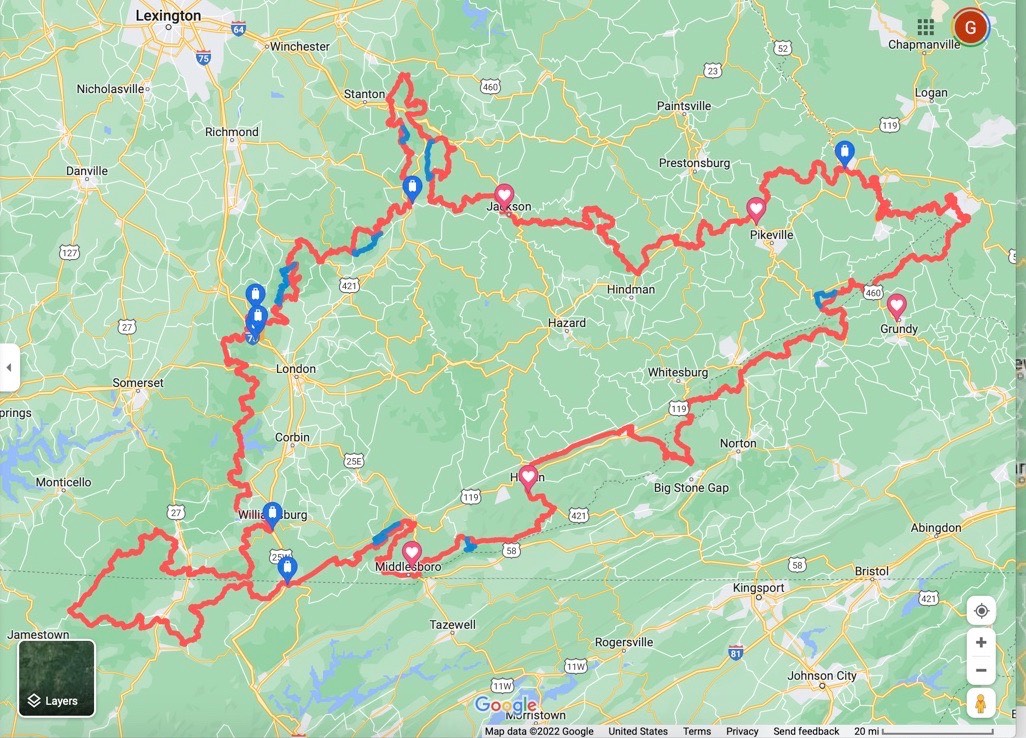 The Colorado Fall Color Tour - 2021
Just returned from an amazing 10 day trip to the Buena Vista area of Colorado.
The event was the CFFC Fall Color Tour 2021 hosted by Mike and Nancy Pickard. What an amazing and generous couple to open their ranch to 50 plus Flatfender Willys Jeeps. No amount of thanks will ever suffice. 
The Rubicon, probably the best known, most prolific trail in the world. Certainly a bucket list item for most Jeepers. This year an opportunity presented itself in the form of a fine gentleman, Jeff P. from Illinois that invited a group of Flatfenders from around the USA to participate in running the trail. Go here to read more.
SOLD
1998 Suzuki Samurai
1988 Samurai Tin Top, Yotas, Boggers, Detroits
1964 Kaiser Jeep CJ3B
1987 Toyota Tacoma 
1946 Willys MB

Willys MB Build Up
Driveaouts in the Willys and Wranglers
I hope you will enjoy these pages as much as I have enjoyed the vehicles and driveabouts.